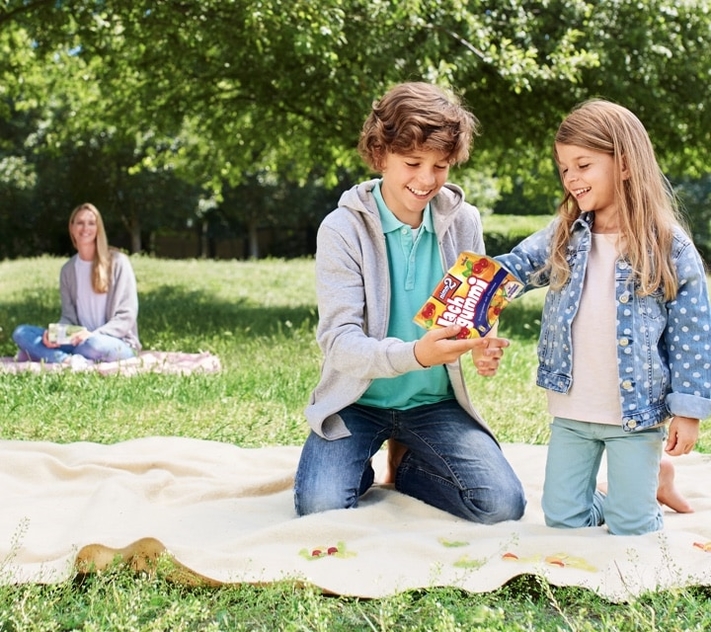 nimm2 – Vitamins and Sweets
Always popular
nimm2 has been popular with children and adults alike since 1962, and is one of Germany's best-known brands of hard candy. The brand family is constantly expanding. Consistent with its main promise: "Vitamins and Sweets", the nimm2 range features happy sweet treats.
nimm2 Smilegummi Fruit & Yoghurt
nimm2 Smilegummi Milkghosts
nimm2 Smilegummi Milk Buddies
nimm2 Smilegummi Apple Buddies
nimm2 Smilegummi Softies Yoghurt
nimm2 Lachgummi Softies Rote Früchte
"Vitamins and Sweets" – nimm2 meets consumer expectations since 1962. The story of a successful concept.
Still successful today
A wide range of products
Today there are many more varieties today besides the classic fruit-flavoured candies and nimm2 Smilegummi – all with the best of nimm2. Whether nimm2 Soft, nimm2 Lollies or the nimm2 Smilegummis AppleBuddies and Shakies: the range includes something for everyone.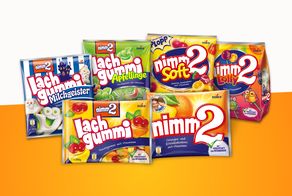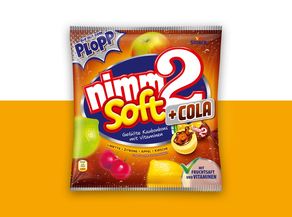 2020
More veggie-fun
The nimm2 Smilegummi family continues to grow in Germany as of June 2020! Four new vegetarian flavours provides a diverse mix - there is something for everyone. Either as soft dino, colourful monkey-gang, small princess or happy milk party – this is the veggie-fun for the whole family.
2019
nimm2 Smilegummi Frutivity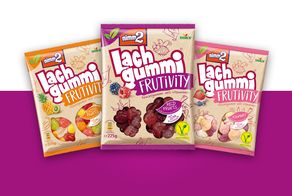 2017
nimm2 Smilegummi Heroes
Real Heroes at hand? Here they are: the nimm2 Smilegummi Heroes! Available in a colorful mix for much nibbling fun and creativity in just one bag! There's something for everyone inside!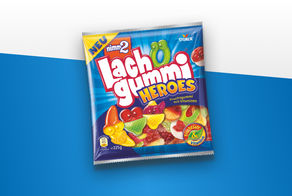 2014
Meet the MilkBuddies!
nimm2 Smilegummi MilkBuddies are fun and cheer you up. The first Smilegummi fruit gums shaped like figures are simply irresistible.
2006
Round and round we go!
nimm2 soft was launched in 2006. The chewy candy with a fruit-flavoured filling with vitamins comes in four tasty varieties and was an immediate success!
1996
A milestone
The fruit gum success story started in 1996. With nimm2 Smilegummi, Storck launched a fruit gum with fruit juice and vitamins. An absolute milestone and a bestseller to this day!
1980
Wise words
"If your child loves nothing better in the world than candy, and you love nothing better in the world than your child, give them nimm2." This TV commercial slogan played no small part in nimm2's amazing success.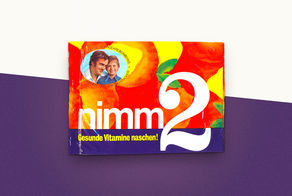 1962
Spectacular innovation
It all began in 1962 with nimm2 fruit candy, which had originally vitamins and a tasty fruit filling. Ever since, the slogan "Vitamins and Sweets" has stood for the successful, unique concept behind this well-established Storck brand - combining a sweet treat with the goodness of nimm2.